Welcome to Hotel Casa Blanca
In the heart of Ajijic, Mexico
Hotel Casa Blanca is a stunning Moroccan inspired riad/boutique hotel in the heart of Ajijic village.
If you are looking for a sparkling clean, tranquil hotel in the most convenient location in Ajijic, this is it. Our commitment to hospitality, comfort, privacy, and attention to detail helps ensure a relaxing and enjoyable stay in the Lake Chapala area.
Whether you are interested in retiring in Mexico, vacationing with family or friends, or traveling solo, top-rated Hotel Casa Blanca is the area's best choice for high-quality lodging at affordable prices.
Beautiful Setting
Situated in the absolute heart of Ajijic, Hotel Casa Blanca offers a beautiful Moroccan-style setting with many nooks and crannies to discover!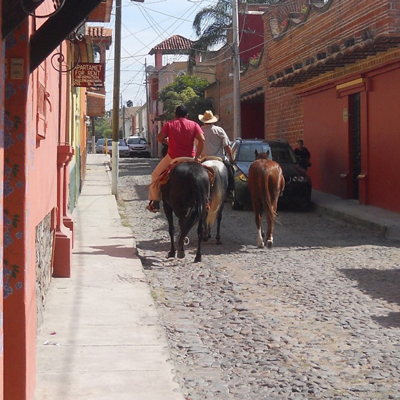 Incredible Location
Within walking distance of the town square, you will be in the center of the action. Steps away from shops, restaurants, and all there is to see and do in Ajijic, Mexico!
Clean & Charming
With a friendly bilingual staff, you will always be taken care of! The hotel is always clean and you will always feel at home!
Really Lovely Hotel
We stayed in this hotel for 2 nights. It is in the old town and perfectly placed for all the bars and restaurants. Our room was lovely and clean and the bathroom very modern…
Trip Advisor
Great Place to Stay!
My first impression was how clean and well maintained the property is. The staff is friendly, speak very good English and are knowledgeable as to where to go and what to do…
Trip Advisor
Love Casa Blanca
Such a darling place. Very clean and so charming. I stayed in what the owner calls "the MIL Suite. It was perfect. Centrally located across the street from LCS & walking distance to everything Ajijic…
Trip Advisor
Could not be More Central!
Have stayed at Hotel Casa Blanca many times on business, & holidays and always find it a pleasure !! Matt and the good people that run this little jewel in the heart of Ajijic…
Trip Advisor