Hotel Casa Blanca
Hotel Casa Blanca is in the absolute heart of Ajijic! Steps away from shops, restaurants, and sites, our Moroccan-style boutique hotel is the perfect place to stay! 
¡Reservar Ahora!
Ver tarifas
¡Bienvenidos a Hotel Casa Blanca!
En el corazón de Ajijic
Disfruten de su visita al Lago de Chapala en el mejor hotel boutique de la región.
Con la comodidad y intimidad de un bed and breakfast de lujo y los servicios modernas y de un hotel grande,
Hotel Casa Blanca Ajijic es ideal para su estancia en Chapala, sea una escapada romántica, un viaje de negocios, o vacaciones familiares.
Hermoso Lugar
Situated in the absolute heart of Ajijic, Hotel Casa Blanca offers a beautiful Moroccan-style setting with many nooks and crannies to discover!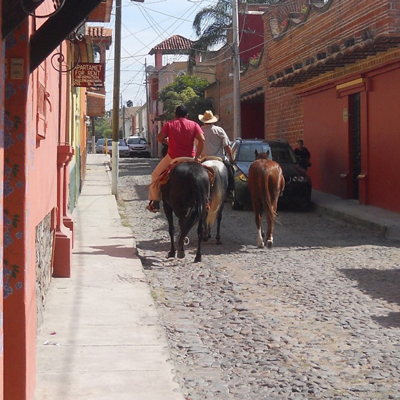 Increíble Ubicación
A poca distancia de la plaza del pueblo, estará en el centro de la acción. A pasos de tiendas, restaurantes y todo lo que hay para ver y hacer en Ajijic, México.
Limpio y Encantador
Con un amable personal bilingüe, ¡siempre será atendido! El hotel está siempre limpio y siempre te sentirás como en casa.
Really Lovely Hotel
We stayed in this hotel for 2 nights. It is in the old town and perfectly placed for all the bars and restaurants. Our room was lovely and clean and the bathroom very modern…
Trip Advisor
Great Place to Stay!
My first impression was how clean and well maintained the property is. The staff is friendly, speak very good English and are knowledgeable as to where to go and what to do…
Trip Advisor
Love Casa Blanca
Such a darling place. Very clean and so charming. I stayed in what the owner calls "the MIL Suite. It was perfect. Centrally located across the street from LCS & walking distance to everything Ajijic…
Trip Advisor
Could not be More Central!
Have stayed at Hotel Casa Blanca many times on business, & holidays and always find it a pleasure !! Matt and the good people that run this little jewel in the heart of Ajijic…
Trip Advisor